I"m happy to tell everyone that my new book Flashover will be published on Sept 1, 2013!  It's my third book and will tell the newest story of many of the same characters from my first two books.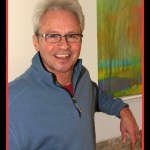 I don't have a book cover yet but can tell you what it's about:  Zehra Hassan, a young prosecutor in Minneapolis, is trying to convict a suspect of an arson and murder in the first degree.  As she gets into the case, she has doubts that he's really guilty.  Suddenly, there are several possible suspects who continue to start devastating fires in Minneapolis.  Can Zehra solve the case before the largest fire of all is set to go off with a bomb?
I've particularly enjoyed the research for this book and thought you'd be interested:
1.  I spent a lot of time interviewing some of the fire investigators at the Minneapolis Fire Department and learned how fires are started, fought, and investigated.  It's dangerous work and the crimes are tough to solve because, unlike other crimes, the fire burns up the evidence.  In fact, arson is one of the fastest growing crimes in the U.S. and one of the most difficult to solve.
2.  Very often arsonists are sociopaths.  I interviewed one of the court's psychologists who gave me great research and information into the personality of a sociopath.  Basically, the psychological definition is someone who lacks a conscious—true for many criminals.  Sociopaths don't necessarily become criminals but are drawn to crime.  In my many years representing criminals as their lawyer, I can say I've met hundreds of sociopaths!  Beyond that, however, arsonists are even more weird.  There is something about the crime that attracts severely mentally ill people.  Research reveals that many arsonists stick around to watch the fire and the fire department fight it.  Some arsonists even become sexually aroused while the fire burns.
3.  Many of the other characters in the book are unusual criminals.  One suspect, based on a true case in Minnesota, kills a man, dismembers him in the bathtub, and then drives around the state throwing out parts of the body from a cooler in the back of the killer's truck.
I'll let you know more about the book as it gets closer to publication.
If you've enjoyed my previous books, you'll love Flashover.