Imagine–a janitor who works quietly by day so that no one suspects him of any criminal activity.  By night, he masterminds a global network of money transfers, smuggling, recruiting of young men to fight overseas, and warfare in Somalia.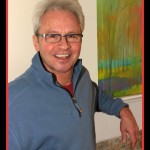 In federal court in Minneapolis a jury found Mahamud Said Omar guilty of recruiting as many as 20 young Somali men to fight in Somalia.  See the good article by Allie Shah in the StarTribune: http://www.startribune.com/local/minneapolis/174834731.html  The conviction is the result of months of investigation by the FBI and the extradition of Mr. Omar from the Netherlands to stand trial here.  His conviction seems to solve the mystery of why and where over 20 young men went when they disappeared from the Twin Cities several years ago.
One by one, these young men disappeared from their schools, jobs, and homes.  When a few were able to make contact with their families here, they told a chilling story of recruitment to fight in a militia called El Shabab, in Somalia.  What happened?
When the FBI started investigating, they discovered the existence of the militia in Somalia which was fighting against the incursions of Christian forces from surrounding countries.  Apparently, the young  men were recruited to supply soldiers for El Shabab.  The trial of Mr. Omar centered on his efforts to recruit these men and send them through a secret pipeline overseas.
After working for over 30 years in the criminal justice system, here are three points that strike me as interesting:
1.  Although Mr. Omar worked for years as a janitor in a mosque, how was he able to hire not one, but three, very expensive defense lawyers?
2.  In many criminal cases, the accused is so arrogant that they become their own worst enemy.  Mr. Omar had been held in custody in the Netherlands for several months, fighting his extradition to the U.S.  In spite of the fact he knew what awaited him in the U.S. courts and the accusations against him, he still talked extensively to the FBI while in jail.  Those conversations were taped and provided some of the most damaging evidence against him during his trial.
3.  Thanks to the perseverance of several people and agents on the prosecution team, they were able to collect and assemble the evidence in an extremely complex case.  One of the toughest problems they faced was how to organize it all in order for the jury to understand the arcane and twisted trail of money and clues.  The team was successful and convinced the jury of Mr. Omar's guilt.
I've followed the story of the missing young men because my first novel, Reprisal, deals with this mystery and tells the story of international terrorists who have grabbed the young men in order to start a devastating plague.  Although my novel is fiction, real events raise a troubling question that makes my book interesting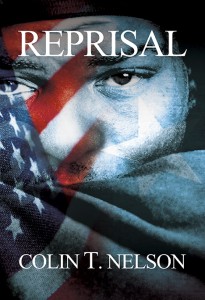 Although the conviction of Mr. Omar solves the mystery of what happened to some of the missing boys, many of them are still unaccounted for…what really happened to them and where are they now?