In a recent New York Times editorial,  http://www.nytimes.com/2012/02/05/opinion/sunday/facebook-is-using-you.html?_r=1&scp=1&sq=facebook%20is%20using%20you&st=cse
Lori Andrews exposed how Facebook is using each one of us by collecting data from our Facebook pages to sell to marketing people–exposing our every activity as if we were naked.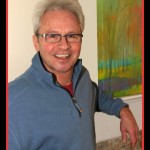 The amount of material about us that Facebook sells to others is stunning.  Last year, Facebook made $3.2 billion in advertising dollars.  (And that's nothing compared to Google which made $36.5 billion for doing the same thing)  Think about it: every time you post in Facebook, every "friend" you invite, every site you check out all goes into a data base about you.  Companies called "data aggregators" compile lists of everywhere you've been on the Internet and every one you've even been interested in.
The usual way this comes back to us is by advertising on our sites.  Ever wonder how those pop-up ads happened to pop-up when you open Facebook?  Data aggregators have carefully mined your data and sold it to marketers who assume you'd be interested in…sex aids…if you ever happened to land on such a site months ago.  The ads are bothersome but not a serious problem.
But what if the same data was used for more serious matters?  What if your application for a  health insurance policy was denied because six months earlier, you'd looked at sites about diabetes (to learn more about the disease your grandma has).  The aggregators assume you're looking at those sites because you secretly have the problem.
Or what about my search history?  In research for my new book, Fallout, I looked at sites about nuclear power plants.  The villain in my book plots to blow up some nuclear power plants.  Can you imagine what the data aggregators have on me??  Wait until my book comes out in June!
In Europe, unlike the U.S., there are laws that at least allow the consumer to find out what Facebook has on file about you.  A law student in Salzburg made such a request to Facebook recently and was shocked to find out his file was 1.222 pages long–including things he'd deleted years before and entries that he didn't even post himself.
We increasingly accept the loss of our privacy by using the social media sites.  What's troubling to me is that this information can be used against us in many critical ways:  not only insurance applications but also, tax information, job applications, credit applications…
And that assumes the data aggregators are mining only things we've posted or searches we've made.  What if an unscrupulous person decided to create a false trail of data to undermine you or destroy you?  The data aggregators–and everyone who relies on their files–wouldn't distinguish between the real you and a false you…
What should we do?  Can we ever get our privacy back again or is it too late?