Last week, I heard the travel writer and guide, Rick Steves, speak in Minneapolis.  Among other great insights that he mentioned, he promoted his new book, Travel as a Political Act.  http://travelstore.ricksteves.com/catalog/index.cfm?fuseaction=product&theParentId=163&id=385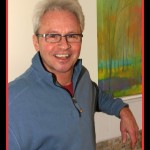 I bought it, read it, and highly recommend it.  In one of his chapters, he writes about the different approach Europe takes (generally) from the U.S. about a common problem:  drugs.
Not all the EU countries follow this, but many do: instead of criminalizing the problem, they've decriminalized it and now treat it as public health problem.  They understand that some people will always use drugs and, as a result, they question if there's a way to minimize the harm to the individual and to the community instead of putting them in prison.
In the U.S. we treat use as a crime and the result is clogged courts, jails, and prisons holding drug offenders–the vast majority who are not pushers or big dealers.  (They rarely seem to get caught)
Rick Steves says that he's not "soft or hard" on drugs; rather, he's  trying to be "smart" on drugs.  In our country there's such a moral condemnation attached to drug use (not only are you a "criminal" by definition, but you're also a bad person) that we are unable to look rationally at our national drug policies.  Luckily, someone of Mr. Steves' reputation is willing to stand up and, at least, question the wisdom of our present stance on drugs.
I appreciate that he's got the courage to offer pragmatic solutions, based on his experience in the U.S. and the EU.  He separates drugs into "soft" (marijuana, alcohol, tobacco) and "hard" (heroin, methamphetamine, cocaine).  The easiest to think about are the soft ones, of course.
In the Minnesota courts, I rarely see any prosecutions for marijuana sale or possession unless the quantity is so large the possessor is almost tempting law enforcement to bust him.  In effect, we've decriminalized it to an extent.  Still, it's technically against the law and many other states continue to prosecute marijuana possession vigorously.  The result is: higher law enforcement costs, time taken away from law enforcement of more serious crimes, huge court costs for prosecutors, Public Defenders, judges, probation officers, and then the long, lingering costs for prisons.
In many countries in Europe, the sale of small amounts of marijuana is legal and conducted in specific open, public stores.  Instead of spending trillions of dollars these countries regulate and receive tax income from the sales.  (Like we do with alcohol and tobacco)  With the income these countries receive, they spend it on counseling and addiction services for the users.
Makes sense to me.  Isn't there a better way to handle the "war on drugs" in our country?
Next post, I'll cover issues around the hard drugs, what some countries in Europe have done, and what the courts in Minnesota are doing–the results may surprise you!
Also…my new book Fallout about a home-grown terrorist who tries to blow-up nuclear power plants in the U.S. will be released June 1!  I'll let you know more as we get closer.